Spring 2020 Challenge
March 23 - May 3
fitSRJC invites you to join us for the Spring Fitness Challenge! This six-week challenge will run Monday, March 23rd through Sunday, May 3rd and is a great way to bring a little wellness into your work day, while working alongside friends and colleagues in a friendly competition.
The program is being exclusively offered to SRJC employees and students of all fitness levels. You can join a team or take charge by becoming a team captain!
Teams must include four members. If you are an individual without a team or a team with open spots, please let us know and we can help form full teams.
Receive points for:
30 minutes of physical activity per day (bike, walk, run, hike, swim, fitness class, garden)
7 hours of sleep/night
64 oz. of water/day
2 stretch breaks during workday (2 minutes each)
Bring a healthy snack to work
Each week, Monday through Friday, keep track of the good health and exercise habits you've practiced and record them on score sheets provided by your team captain.
Return your weekly score page to your captain every Monday by 3:00 p.m.
The winning team will receive a Team Prize and the right to hold and display the fitSRJC Challenge Champion Trophy until the next challenge!
There will also be recognitions for the most creative team name, so be sure to pick a good one!
In the event of a tie between teams, we will announce a mystery tiebreaker to determine the fitSRJC challenge champion team!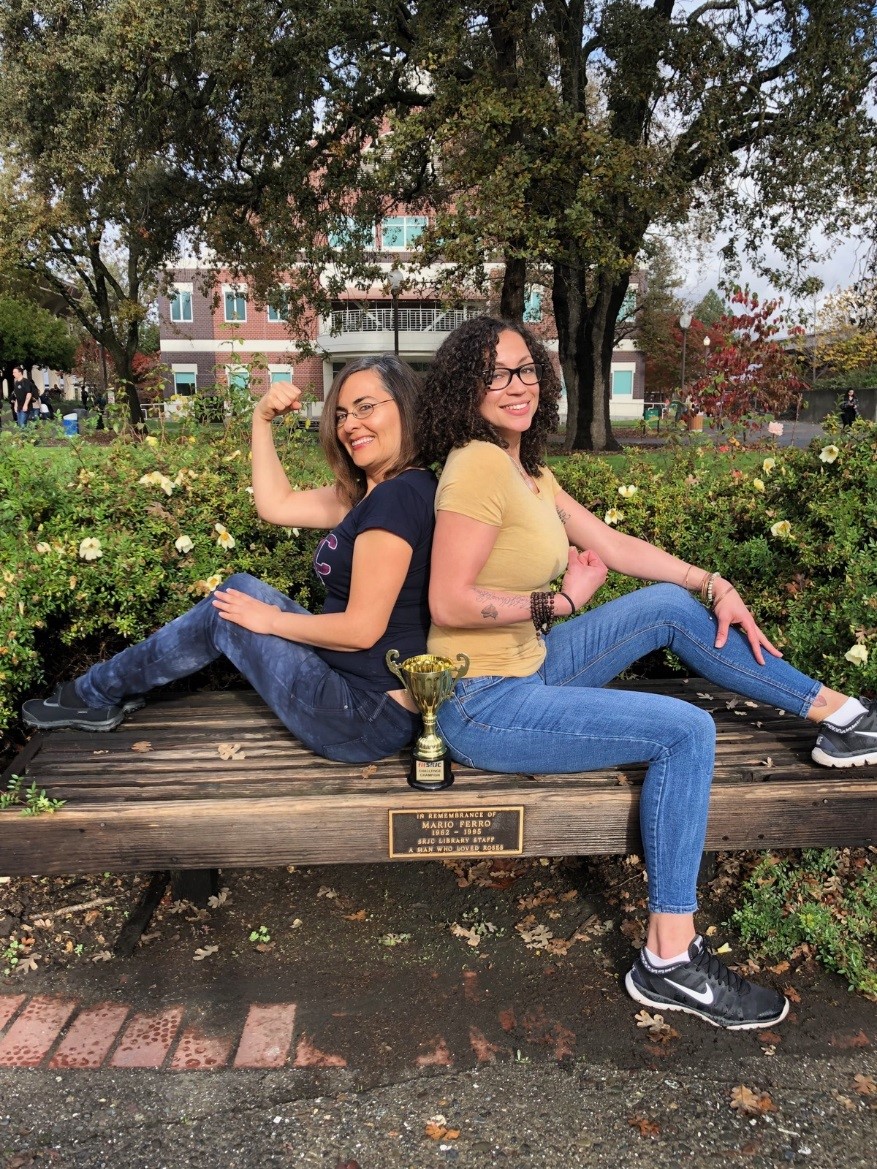 Our inaugural fitSRJC challenge winners were "The Dynamic Duo," Ilda Lua and Lindsey Kitchen!
These challenge champions excelled in six weeks of wellness-related tasks and won the right to proudly display the fitSRJC challenge trophy in their offices.